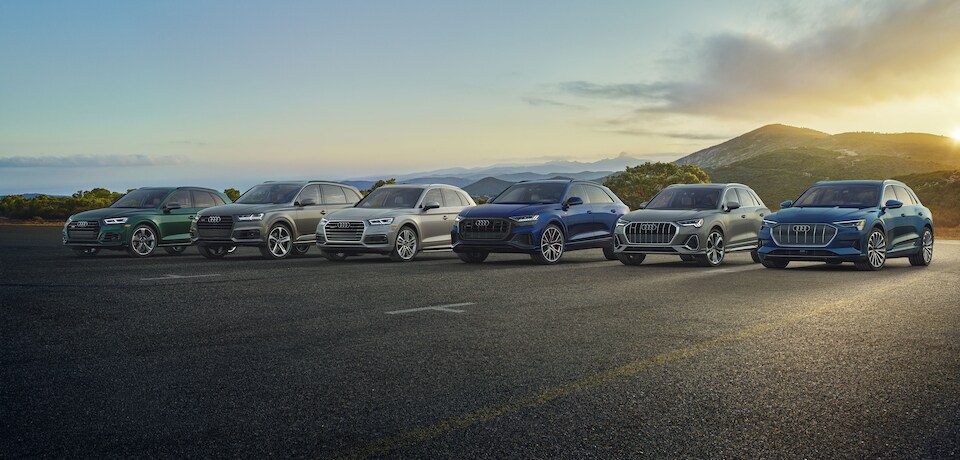 Advantages of The Audi Acquisition Program in Escondido CA
You Can Benefit by Switching to Audi Escondido
Audi Escondido understands your like luxury. From the house where you live to the car you drive. You expect a certain level of style that a lot of other automobiles can't provide. Who doesn't like to show off their personal style while driving through Rancho Santa Fe or Rancho Bernardo?  We forgive you for not making one of our latest Audi models your car of choice.
We also understand shopping can sometimes be about timing and circumstances. Perhaps you just weren't ready for an Audi when the time came to buy your current car. Audi Escondido can help you get behind the wheel of a truly luxurious automobile. That's why we have the Audi Acquisition Program.
Let Audi Escondido Help You Toward Your New Audi
So what is the Audi Acquisition program?  It is a way to convince you to give an Audi a shot, even after buying another luxury brand.  We provide incentives for choosing an Audi. If you lease or own a BMW, Tesla, Mercedes-Benz, Lexus, Land Rover or Volvo, bring it to Audi Escondido.  In return, we'll provide incentives toward select Audi models. Find the Audi A8 for your travels around San Diego.  Or the Audi Q7, which was built for Ramona residents. Earn incentives to drive the sporty SQ5 home to San Marcos. Trade-in your current car or simply drive both off the lot.
Save on Audi Models When You Take Advantage of the Audi Acquisition Program
What else could it take to get you into the driver's seat of a new Audi? Audi Escondido has the top models available; The Audi Q8, Audi Q3, Audi A8, Audi A6 and Audi A7. Find a new model to fit your lifestyle or discover one of our used or Certified Pre-Owned Audi. Our financing specialists will work with you to find the best financing rates that fit inside your budget. Discover what sets an Audi apart from other luxury cars when you visit Audi Escondido.
Make an Inquiry
We are committed to your privacy rights. We may collect personal information and urge you to view and understand our Privacy Policy.
Hours
Monday

9 a.m. - 7 p.m

Tuesday

9 a.m. - 7 p.m

Wednesday

9 a.m. - 7 p.m

Thursday

9 a.m. - 7 p.m

Friday

9 a.m. - 7 p.m

Saturday

9 a.m. - 7 p.m

Sunday

9 a.m. - 7 p.m